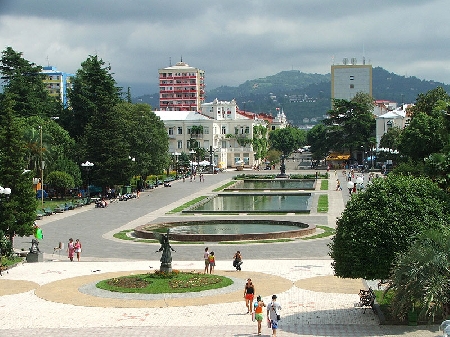 Valentine's Day is the perfect excuse to take a long weekend trip! You don't have to go somewhere markedly romantic like Paris or the beach. Instead simply getting away to somewhere different that simply allows you to be with your loved one is sufficient and can be quite romantic. A shared experience will bring you together.
Around Valentine's Day you can sometimes find some great travel deals. Below are some tips on finding cheap Valentine's Day airfare.
Do your research and book your flight early.
Check discount travel sites for great flight deals but also check the individual airlines' sites. Sometimes airlines will be offering deals that are not made available on the travel sites.
Book flights on Tuesday or Wednesday.
Some people don't realize that many airlines offer lower ticket prices on Tuesdays. As one airline lowers it's fares other airlines follow suit. By late on Tuesday most airlines have dropped their prices and as Wednesday approaches the lowest prices are available. Begin watching prices late Tuesday afternoon to find a lower airfare.
Use Alerts.
Many online booking sites have an alert, usually via email, for price changes on specific flights or destinations. When the price goes up or down you will receive an email notifying you of the price change. When the price goes down, act quickly to book your flight at the lower rate.
Be flexible with your travel dates.
A Valentine's trip doesn't have to occur on Valentine's Day unless you have something really special planned. Traveling on certain days of the week can be less expensive than traveling on other days of the week. Flexible travel dates will allow you to find a better travel deal. Wednesdays tend to be the cheapest day of the week to fly, followed by Tuesday and Saturday.
Some airlines and travel sites allow you to search for the best airfares in a flexible time range. Some sites allow you to specify a range of days surrounding your desired flight date. For example you would type in your desired date with the option of a 3-day range and the site will search for the best airline deals within that timeframe.
Fly with budget airlines.
If you aren't too concerned about the destination and just want to get away for a couple of days check out the budget airlines that fly out of your closest airport. Check the destination maps for the budget airline to find a suitable location and then look at the flight prices.
Plan your ground transportation as well.
When you're planning your airfare don't forget to consider your airport parking as well as your rental car needs. Some travel sites will offer packages that will handle all of your needs including accommodations. However, before jumping at one of these deals be sure it's actually the deal it claims to be. Sometimes with coupons or online specials you can find a better deal on your own.