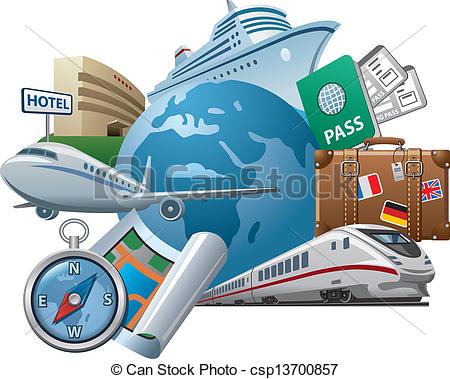 Wouldn't you like to travel more often? Then why don't you work on getting the lowest airfare available? I have often paid less than half the price for my tickets even when I had a fairly tight schedule, and I traveled a lot.
Buying an airline ticket is a bit like playing the stock market and it can be really frustrating but if you know what you are doing, it can be very profitable. I want this to be a short, informative article so here we go:
Try to make your reservations at least a month in advance. It is not always the case but ticket prices tend to go up the closer you get to departure.
Do not just rely on your travel agent, consult online services like Expedia and you may be surprised. Also consult the website of the airlines you want to use, again, chances are you will be getting different prices.
Be a bit flexible, check the prices for a few days before and a few days after your expected departure, major savings available.
To purchase my tickets, I use a credit card which covers my medical insurance as well as cancellation insurance, a very good savings there too, read the fine prints.
Choose your destination carefully, there can be some really incredible deals, (I'm on the Canadian East coast), see what I found after a five minutes search:
Charlottetown-Montreal return, in March, 513 miles, Air Canada; $535.33
Charlottetown-Montreal-Las Vegas return, same dates, 2746 miles, same frigging airline: $624.74 (all taxes included).
I know, I can't understand it either but this is normal. I don't know if you have been in Montreal in March in the snow, but I prefer Vegas.
One last trick; when using a service like Expedia, check the options of renting a car or getting a hotel with your flight. Some of my friends actually saw their overall cost decrease by adding a car or a hotel to their airfare, go figure!